Modern Brand & Kajabi Design Solutions for Ambitious Course Creators and Online Coaches
To stand out with a consistent online presence that builds trust, drives sales and attracts the right customers.
Design Services
What kind of creative transformation does your business need today?
You deserve to show up as the expert you are with confidence and credibility! Let's transform that vision of yours into a strategic, cohesive and converting online presence with personality.
Brand & Kajabi Web Design
Ready to shift your online game to the next level? Let's design you a unique brand identity and a conversion-driven website for the attention & sales you deserve.
Design Services →
Kajabi Templates
Ready to work smart, not hard? Grab your favourite customisable and professionally designed templates to kick start your course sales and marketing with ease.
Template Shop →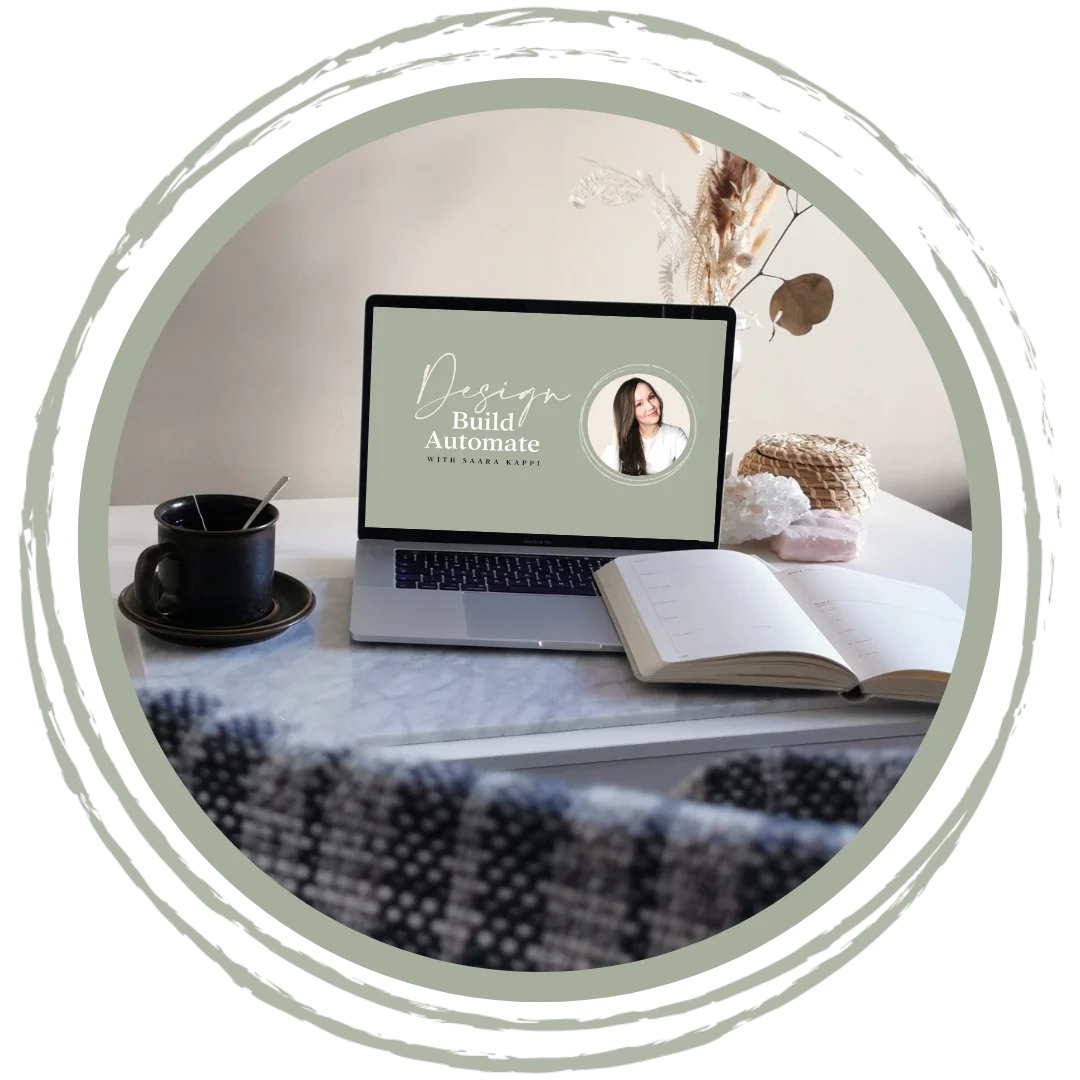 Creative Courses
Ready to say goodbye to the tech goblins scaring you away from achieving the life you desire? Learn the skills you need to get your course business running online.
Learn New Skills →
Brand & Kajabi Designer
Here to help entrepreneurial go-getters like you to create consistent, credible and client-attracting online presences.
It's time to make your online presence work for you, not against you.
Did you know that how you make your customers feel is what creates your reputation as a brand, drives your sales, and ensures the success of your marketing campaigns?
Let's not to leave that feeling to chance.
I'm here to help you get your brand across from its first impression to the last thank yous in a way that looks and feels like YOU and shows your expertise with confidence, clarity and consistency for more impact and income.
Learn More →
Freebies

to level up your online course business
Sales Page Guide
FREE GUIDE
Have you decided to launch an online course and now need to build a sales page for it? Say no more! Grab here the all-covering step-by-step sales page guide to make sure you're not missing any of the key components for a converting sales page!
Get the guide →
Website Checklist
FREE CHECKLIST
Whether you're planning to build your own website or you need to get your ducks in a row in order to have it done by someone else, this checklist will give you all the areas you need to take into consideration for a successful outcome.
Get the checklist →
Explore
my blog

for more creative and strategic online business and branding inspiration


Find more value inside my blog, where I share knowledge for all things hustle-free entrepreneurship, authentic branding and modern marketing to help you build and grow a business and brand you and your ideal customers love!

Read the Blog →
You're invited to my creative inner circle!
Subscribe to my mailing list for monthly creative and strategic business building tips for course creators, latest news and occasional special offers & free gifts!
Your details are safe with me. Unsubscribe any time — no hard feelings!
Ready to streamline your business

in

Kajabi and make it your well-oiled sales machine?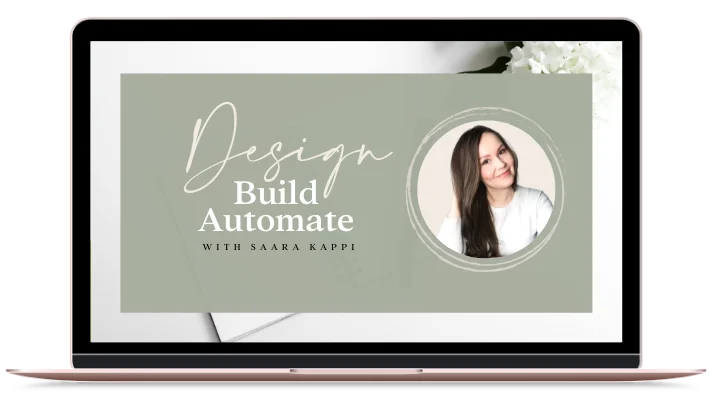 DBA: Design Build Automate
KAJABI FOR COURSE CREATORS
Ready to make Kajabi your money-making business bestie and beloved course creation companion? Grab a seat on this solution-focused course that guides you action by action through the design, build and automation of your conversion-driven website and marketing & sales systems in Kajabi to save time, sell more and make your customer's experience a joy from start to finish!
Learn More →
Looking for
professional design

help

instead?
Strategic design and time-saving systems are my jam, so if you'd rather skip the huffing and puffing and trying to do it yourself, let me do the heavy-lifting for you.
Done for you
design services
BRAND & KAJABI WEBSITE DESIGN
Let's create a strategic online presence and visual identity for your brand that aligns with your personality, values and vision and build a conversion-driven soulful Kajabi website where your customers can feel at home making buying from you an effortless and enjoyable experience!
Explore the design services →
"What Saara did in few weeks would've taken me months to figure out"

The entire process and end result exceeded my expectations. Saara's expertise and experience with Kajabi allowed for a seamless transition with my website. What she did in a few weeks would have taken me months to figure out. The design and all the connecting pages, including sales pages, countdowns, opt ins and tags were perfect. Thank you!


JANE MONTEITH
Jane Monteith Art
www.taelife.com | @janelovesdesign
"Thanks to Saara I could actually focus on running my business"

Saara's ability to take the lead and carry such a huge project through all the way from idea to such well-functioning and beautiful execution was in itself priceless for me. I was also amazed how even with my high level of marketing expertise, Saara brought in so many invaluable ideas I hadn't even realised to think about!!


IIDA SOININEN
Vapauta Supervoimasi Akatemia
www.vapautasupervoimasiakatemia.fi
@vapautasupervoimasiakatemia
Save time and shop the professionally designed
ready-made templates
KAJABI & CANVA TEMPLATES
Show up confidently and get your business professionally presented with my ready-made customisable design templates for all your online course business needs. Simply swap your own colours, fonts, copy and images to match with your branding and you're good to go!
Visit the Template Shop →