Modern Brand & Kajabi Design Solutions for Ambitious Course Creators and Online Coaches

LET'S DESIGN, BUILD AND AUTOMATE YOUR BUSINESS ONLINE

With a consistent online presence and customer experience that not only builds trust, but drives sales and attracts the right customers.
Let's do this!
Brand & Kajabi Designer
Here to help you make your online presence work for you, not against you.
Did you know that how you make your customers feel is what creates your reputation as a brand, drives your sales, and ensures the success of your marketing campaigns?
Let's not to leave that feeling to chance.
I'm here to help you get your brand across from its first impression to the last thank yous in a way that looks and feels like YOU and shows your expertise with confidence, clarity and consistency for more impact and income.
About me →
What kind of creative transformation does your business need next?
You deserve to show up as the expert you are with confidence and credibility! Let's transform that vision of yours into a strategic, cohesive and converting online presence with personality.
WANT TO GET IT DONE FOR YOU?
Make your business stand out and run seamlessly through my brand & Kajabi web design services
Ready to shift your online game to the next level? Let's design you a unique brand identity and a conversion-driven Kajabi website for the attention & sales you deserve.
Design Services →
RATHER DO IT YOURSELF?
Shop the ready-designed and fully customisable Kajabi templates and hit publish in no time!
Ready to work smart, not hard? Grab your favourite customisable and professionally designed templates to kick start your course sales and marketing with ease.
Template Shop →
KAJABI WEBSITE DESIGN
"What Saara did in few weeks would've taken me months to figure out"

The entire process and end result exceeded my expectations. Saara's expertise and experience with Kajabi allowed for a seamless transition with my website. What she did in a few weeks would have taken me months to figure out. The design and all the connecting pages, including sales pages, countdowns, opt ins and tags were perfect. Thank you!

- JANE MONTEITH -
Artist & Art Coach
Jane Loves Design Inc. | www.taelife.com | @janelovesdesign
BRAND IDENTITY + KAJABI WEBSITE DESIGN
"Thanks to Saara I could actually focus on running my business"

Saara's ability to take the lead and carry such a huge project through all the way from idea to such well-functioning and beautiful execution was in itself priceless for me. I was also amazed how even with my high level of marketing expertise, Saara brought in so many invaluable ideas I hadn't even realised to think about!!

- IIDA SOININEN -
Online Course Coach
Vapauta Supervoimasi Akatemia
www.vapautasupervoimasi.fi | @vapautasupervoimasiakatemia
BRAND IDENTITY & KAJABI WEBSITE DESIGN
"Working with Saara was transformative!"

She caught the vision for my brand and soared! After our initial meeting I felt completely comfortable entrusting her with execution, key decision making, graphic design and marketing. BeBoss Creative is a game changer and my go to brand going forward!

- DR. KIPLEE BELL -
CEO
Impactful Caregiving | Impactful Care
www.impactfulcaregiving.com | @impactfulcaregiving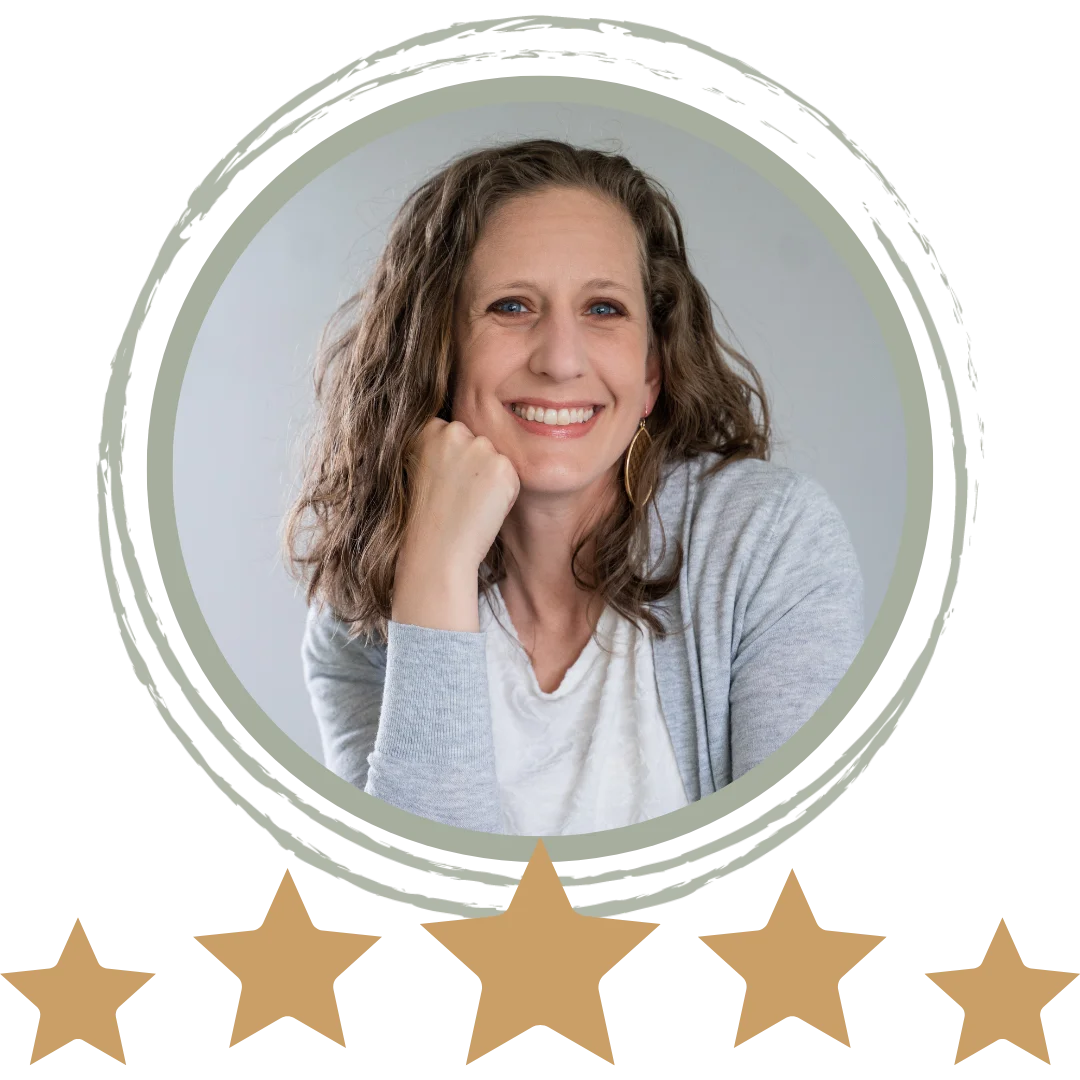 KAJABI FUNNEL DESIGN
"Saara is a true pro and a delight to work with every step of the way"

Saara was a dream to work with. She understood my vision for our project, and I was so grateful that she is already a Kajabi expert so she could seamlessly make all of the pieces of my sales page connect with my offers, countdown timers, and all of the other behind-the-scenes stuff that overwhelms me. She's a true pro and a delight to work with every step of the way. I can't wait to reach more people and grow my online course with my new sales page that Saara built!

- KATY HARVEY -
Non-Diet Dietitian
Non-Diet Academy | www.nondietacademy.com | @katyharvey.rd
KAJABI WEBSITE DESIGN + MARKETING COLLATERAL
"I wouldn't have survived starting my company without Saara"

If you need a website, a course platform and anything related to them, Saara & Kajabi is the absolute number one choice. When I started the collaboration, the atmosphere was relief and peace that I can fully trust and leave everything in Saara's hands. She ran the ship and took care of everything and also listened carefully to my wishes. It has been wonderful to cooperate, to work together and to be able to be myself with all my worries. I have received support and answers to everything. Saara gave herself fully to this, exceeding expectations miraculously time after time. The project had super power and a big dose of some magic!

- HEINI HARJALUOMA -
Path Discovery Coach
Vapaudentilaan | www.vapaudentilaan.fi | @vapaudentilaan
KAJABI WEBSITE DESIGN + MARKETING COLLATERAL
"Saara is a true professional, who is nice, flexible and pleasant to work with."

She has the ability to create stunning visualizations in accordance with the wishes and visual look of the brand. Saara's good project management skills hold everything together and I could trust, that everything would be completed at the agreed time. I warmly recommend Saara and her expertise to others as well.

- JAANA KOKKO -
Induction & Communication Coach
Parempi Työkulttuuri (PAKU)® | Creator of the Parempi Työkulttuuri (PAKU) -concept
www.parempityokulttuuri.fi | @parempityokulttuuri

BRAND IDENTITY + KAJABI WEBSITE DESIGN
"Saara is a true gem and she DELIVERS!"
Working with Saara was truly nothing short of a dream. She is superbly organized, consistent and reliable, brilliant, focused, creative, highly experienced, yet open and supportive. This is a rare combination to find. She walked with me since the inception of my new business and developed the scaffolding of this entire project. She executed my vision beautifully and far beyond my expectations. Consider yourself lucky if you get to work with Saara.
Over the years I have seen and heard of horror stories from many contractors and employees, folks not capable, willing or able to deliver even if they promised to do so. With Saara you simply hit the jackpot. Saara, I am eternally grateful and in awe of the person and business master you are. Many thanks for everything! (I might have even shed a tear.)

- ILONA PHILLIPS -
Eating Disorder Specialist
Ilona Phillips LLC | www.ilonaphillips.com | @ilona_phillips
Freebies to level up your online course business
Sales Page Guide
FREE GUIDE
Have you decided to launch an online course and now need to build a sales page for it? Say no more! Grab here the all-covering step-by-step sales page guide to make sure you're not missing any of the key components for a converting sales page!
Get the guide →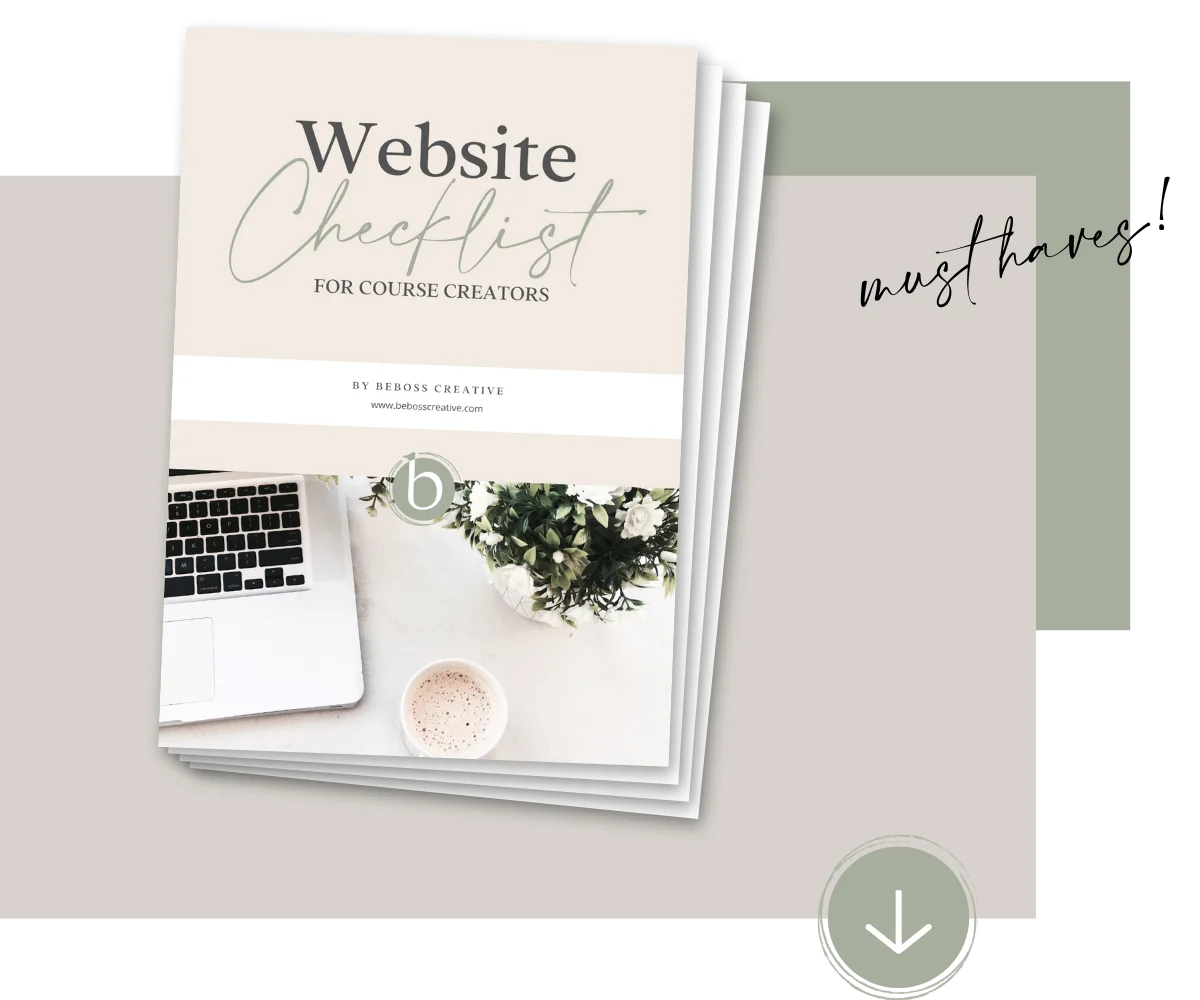 Website Checklist
FREE CHECKLIST
Whether you're planning to build your own website or you need to get your ducks in a row in order to have it done by someone else, this checklist will give you all the areas you need to take into consideration for a successful outcome.
Get the checklist →
Explore my blog for more creative and strategic online business and branding inspiration

Find more value inside my blog, where I share knowledge for all things hustle-free entrepreneurship, authentic branding and modern marketing to help you build and grow a business and brand you and your ideal customers love!
Read the Blog →
READY TO STOP JUGGLING BETWEEN MILLION DIFFERENT TOOLS?
Streamline your online course business in Kajabi!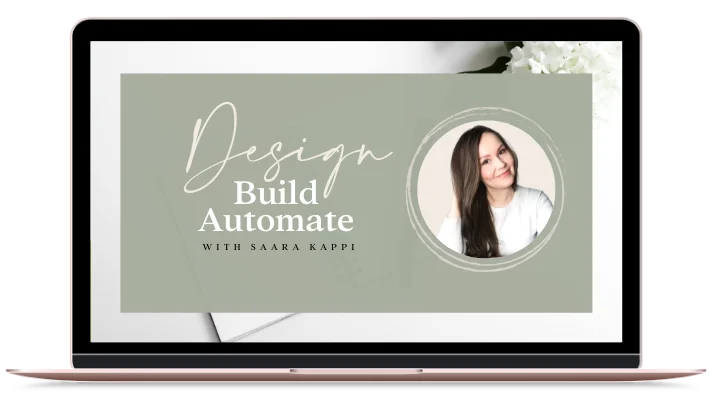 DBA: Design Build Automate
ONLINE PROGRAM WITH LIVE SUPPORT
Ready to make Kajabi your money-making business bestie and beloved course creation companion? Grab a seat on this actionable course where I guide you step by step through the design, build and automation of your conversion-focused website, strategic marketing and sales systems in Kajabi to save time, sell more and make your customer's experience a joy from start to finish!
Learn More →
You're invited to my creative inner circle!
Subscribe to my mailing list for monthly creative and strategic online presence tips, latest news and occasional special offers!
Unsubscribe any time — no hard feelings!