Online presence resources for the go-getter course creators and online coaches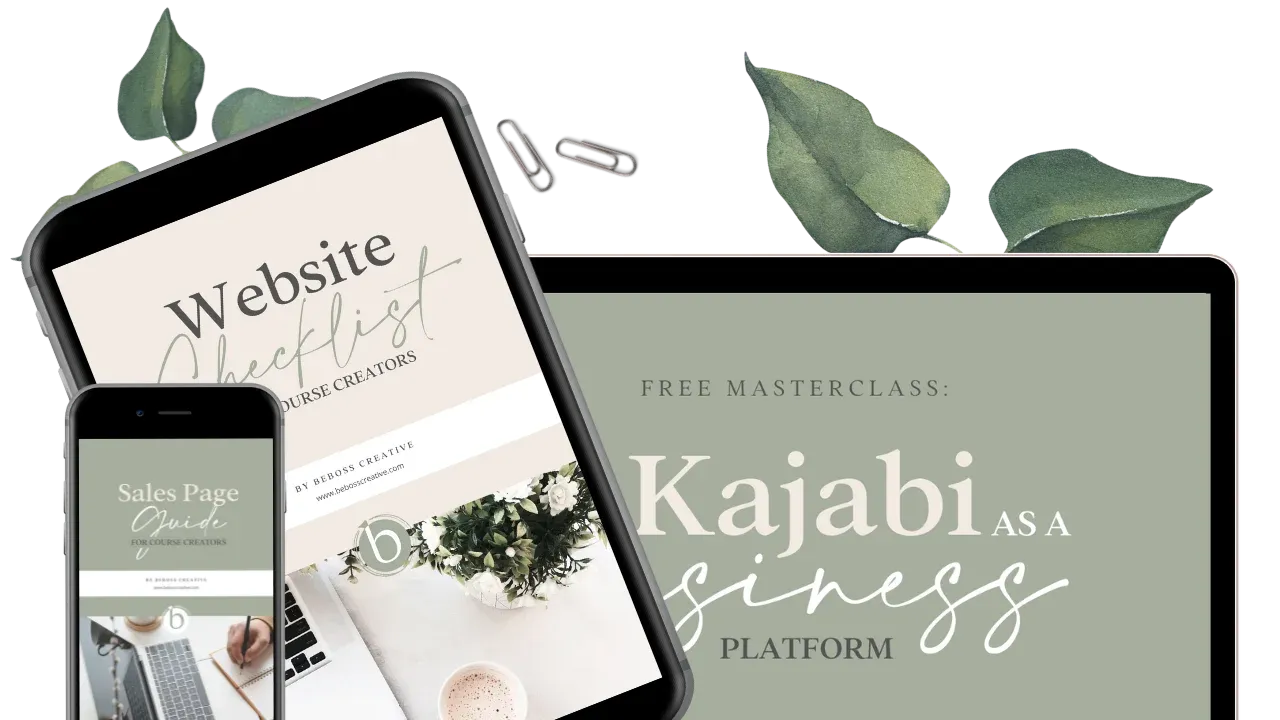 Free creative and strategic resources to level up your online presence
Grab all the resources you need to get your business and its creative and strategic systems to the next level, and let's make sure you're set on the right path from the start!
Sales Page Guide
FREE GUIDE
Have you decided to launch an online course and now need to build a sales page for it? Say no more! Grab here the all-covering step-by-step sales page guide to make sure you're not missing any of the key components for best possible sales results!
Get the Guide Here →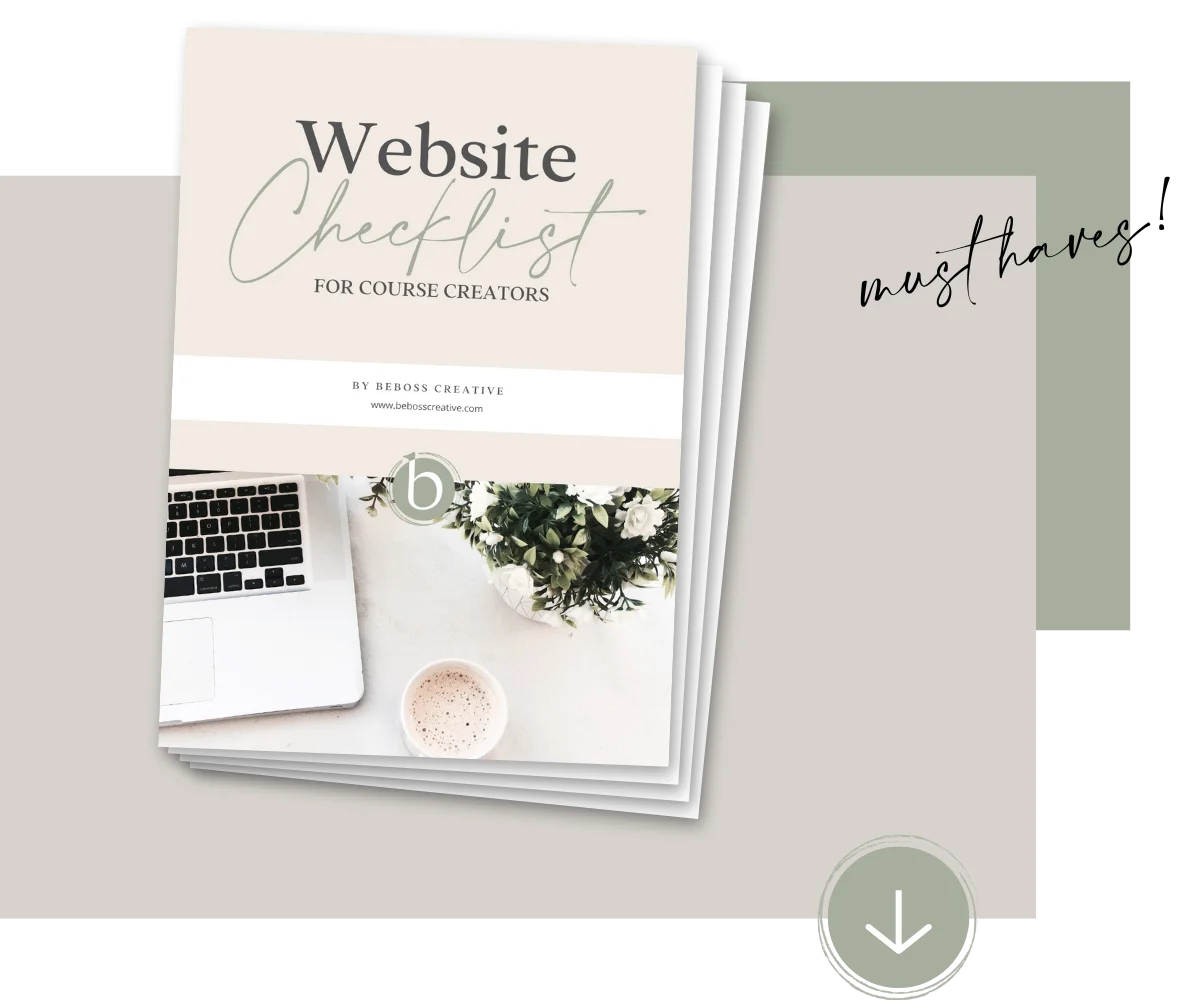 Website Checklist
FREE CHECKLIST
Whether you're planning to build your own website or you need to get your ducks in a row in order to have it done by someone else, this checklist will give you all the areas you need to take into consideration for a successful outcome.
Get the Checklist Here →
Explore the blog for more creative and strategic online business and branding inspiration
Find more value inside my blog where I share knowledge for all things hustle-free entrepreneurship, authentic branding and modern marketing to help you build and grow a business and brand you and your ideal customers love!
Read the Blog →
My favourite business tools and resources
These are partner links and I may earn a small commission should you wish to sign up or purchase.
KAJABI®
ALL-IN-ONE BUSINESS PLATFORM
My go-to platform for websites, online courses, memberships, coaching programs, managing and automating your e-mail marketing, analysing your statistics and running seamless payments. No more endless plug-ins, simply make it easy from the start.
Start a free Kajabi trial + access extra bonuses
DUBSADO
CLIENT & BUSINESS MANAGEMENT TOOL
Contracts, forms, invoices, proposals, calendar bookings, reminder emails, workflows — it's all there and you can automate it! Make your customer experience seamless and manage your business with ease. Click below to start your free trial and get 20% off after.
Get 20% off Dubsado
THE CONTRACT SHOP
®
LEGAL TEMPLATES
Get your business covered and sleep your nights peacefully! With The Contract Shop®'s pre-written legal templates you'll be able to have attorney-prepared and peer-reviewed client agreements, website terms and conditions, privacy policies and more sorted in no time!
Shop the Templates
THRIVECART
SHOPPING CART PLATFORM
Need a more robust cart system that allows you to also automate and track correct sales taxes, affiliate sales and create high-converting cart pages, funnels and more? Grow your income with the highest converting cart for online businesses with a simple one-off lifetime purchase.
Get Lifetime Thrivecart
CANVA
CONTENT DESIGN TOOL
Free online-based design tool for social media posts, presentations, documents, and more. Easy drag-and-drop user interface even non-techy people love! Use my link below and set up an account and you can start earning Canva credit for premium elements for free!
Set up a free account
CREATIVE MARKET
DESIGN RESOURCES
If you're done with relying purely on the free stock photo sites everyone's using, or you want to make your branding look more personalised with custom fonts or beautiful done-for-you graphics, Creative Market is full of design resources with millions of ready-to-use products.
Set up a free account
You're invited to my creative inner circle!
Subscribe to my mailing list for monthly creative and strategic online presence tips, latest news and occasional special offers!
Unsubscribe any time — no hard feelings!