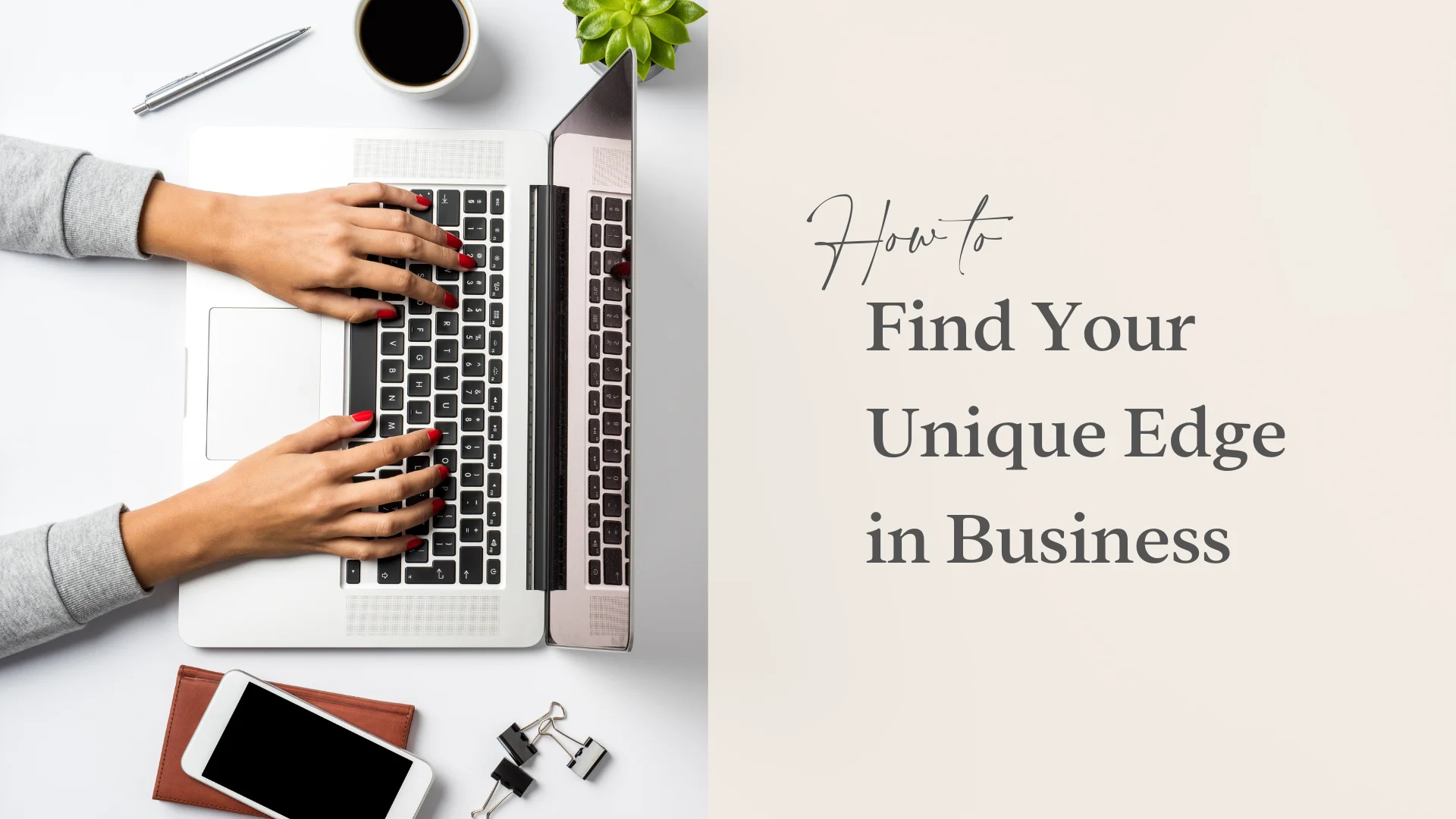 How to find your unique edge in business?

Often we focus on telling our customers how good we are at what we do, but what if I told you that more important would be to focus on telling them what makes us different and give our customers a reason to buy specifically from us.

This is called finding your unique selling proposition or as I call it your edge in business; your win zone that puts focus on what your customers want and what you do really well but your competitors don't.

In this blog post I'll share the 5 steps for how you can find out what's yours.





1. Identify Your Strength

There's obviously no point starting a business in something that you're not good at and the first step in finding your unique edge is to identify what are you really good at and what are your biggest strengths both on a personal and business level.

There's no need to filter yourself too much at this point, so simply write all your best qualities on a list and see what starts to stand out.

As your business should always be something you're passionate about, you should narrow down your strengths to the top three choices that you can see yourself focusing on in your business for years to come.

2. Get Clear About Your Offer

Next you want to take a closer look at your existing or planned core offer and ask yourself does it truly align with your top three strengths and what you're passionate about?

If the answer is yes, you're good to go and you should get crystal clear about who is it really for; who benefits from this offer the most and write down as many things you can think of that makes it worth buying.

3. Confirm the Demand

Here's the tough part though: your strengths and your offer don't really matter if there's no demand for them. Now that you know what you think makes your business worth investing in it's time to confirm if others think so too.

Validating your idea through an in-depth market research instead of just assuming and hoping there's enough demand (been there done that!) will save you a lot of time and money and gives you a head start for your sales.

In all its simplicity you want to find out if what you offer is what your customers want and what would they hope to see in a product or service like yours.

4. Research Your Competition

It's likely that you're not the only business doing what you do and researching your competition is a key step in finding your unique edge.

Create a list of your competitors and analyse in depth their services, how they operate and what is the customer journey and experience they are providing and take note of all the things that could be done better and don't yet meet the needs and hopes of your customers no matter how small.

5. Find the Sweet Spot

Now that you know what your strengths are, what your customers want and where your competitors could do better, you start to have an idea of what you should focus on to stand out.

When you can identify the sweet spot where you meet the needs of your customers but do it differently to your competitors you've found your win zone and unique edge.

This is the area you want to start communicating through your messaging and branding and tell your audience the experience you offer that they can't find elsewhere. When you can do that, you're into something special!