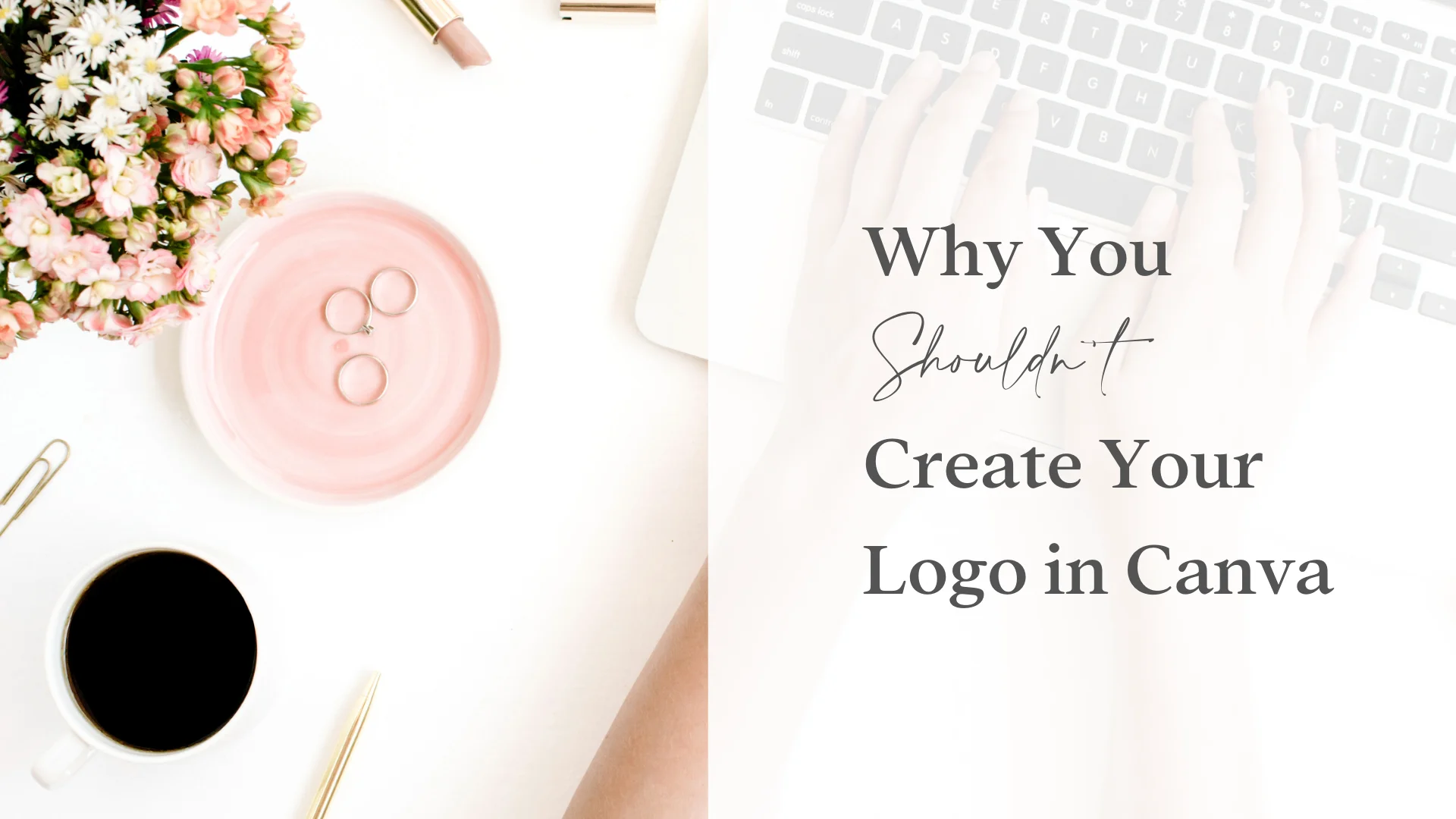 Why you shouldn't create your logo in Canva

Canva is a graphic design platform, used to create social media graphics, presentations, posters, documents, and other visual content. I love Canva for its easy functions, quick design process, and free access and it's great for many design purposes, however, logo design isn't one of them.

There are a couple of main reasons why you shouldn't create your business logo in Canva, nor should you hire anyone who plans to do so either, and here's why:

#1 Your logo should be unique
The main purpose of your logo is to work as a unique identifier to your brand. It should be customised specifically for your business and building a logo by using Canva's pre-made templates or building blocks defeats this purpose completely. If your logo looks like thousand other logos out there, you'll lose the main benefit of it which is to work as a memorable connection in people's minds to your brand.

#2 You want to be able to protect your logo
You may not consider this right now, but as your business grows and gets more known you may want to think about protecting your logo with a trademark. As non-exclusive logos cannot be trademarked, it means that unless you heavily modify the pre-made logo layouts and elements used by many people in Canva, your logo will not be exclusive.



#3 You want your logo in vector format
You ideally want your logo design always saved as a vector image; an image that is made out of paths instead of pixels. This format stays always sharp no matter how far you zoom in, and you should use this file format then to export your logo into raster versions (think JPEG and PNG) in the required sizes and resolutions. A blurry or pixelated logo will come across as very unprofessional and you don't want that.
In the free version of Canva saving your design as a vector file (SVG) is however not possible, so you need to either upgrade to the paid version or simply use another program completely such as Inkscape or Adobe Illustrator.



#4 You should design with no limitations



Although Canva is a popular option for creating beautiful documents and templates, it's still not a professional design software. When it comes to logo design you want full flexibility with the design and in Canva functions such as manipulating text, creating unique shapes or lines aren't unfortunately possible. This makes logo creation there very limiting, and like already mentioned before, this doesn't help you with coming up with unique solutions that fit perfectly with your brand.

If you could use some help with your logo or brand identity creation, you can get in touch with me by filling out the quick form on my services page and I'll get back in touch.